Freebies from Big Query and Joon!

Query your first 160+ TB for free!

PLUS+

Free data lake architecture planning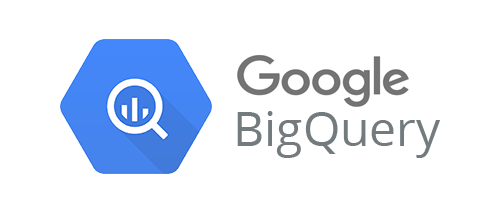 Why Joon Solutions loves BQ and you should too!
In this fourth industrial revolution, more and more companies are moving to the cloud. We see a lot of people choosing Google Big Query as main tool to store and analyse their data. Google is offering an excellent and easy to use data warehouse suited for large or small data teams, experienced or inexperienced people, data mature or immature companies. This one-fits-all approach on data warehousing allows you to scale up and grow while remaining by the same tool.
We love Google Big Query, and we have lots of experience using it. For many companies Big Query is the best option in data warehousing. As your amount of data always grows, you can simply just have more space gradually. This way you will never have a shortage of storage space and at the same time never have to pay for too much storage!

Next to being great in scalability, Google Big Query can be used for machine learning. Big Query ML allows you to create and execute machine learning models in Big Query using standard SQL queries. This way Google is democratizing machine learning: existing SQL tools and skills can be used by SQL practitioners to build useful models!

If you need any help on moving your company's data to the cloud, or simply reorganize your data in order to gain more usage of it, fill out the form on this page. If you're looking for advanced analytics, ML and AI, Joon Solutions helps you out as well!
Don't forget to check out our related articles below:


Data modeling pitfalls and where to find them

Bootstrap a modern data stack in 5 minutes with terraform

Become a dbt Analytics Engineer in 90 Days

How to Deploy dbt to Production using GitHub Actions